Alison M. Brophy, DO
South Lake Pediatrics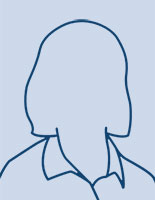 Dr. Brophy is board certified in Pediatrics.
Board-Certified Specialties
Personal Interests
Knitting and Movies
Educational Institutions
Graduate of Chicago College of Osteopathic Medicine, Downers Grove, Illinios
Undergraduate degree from Augustana College, Rock Island, Illinois
Residencies
Residency in Pediatrics at Lutheran General Hospital, Park Ridge, Illinois
Please check with your insurance carrier for coverage details, including whether or not this provider and specific services are in-network or out-of-network, deductible amounts and co-pays.
Locations
South Lake Pediatrics
952-401-8300
Two Twelve Medical Center
111 Hundertmark Road
Suite 210
Chaska, MN 55318
Hospital Affiliations
You'll need to sign in to use this feature.