Kimberly J. Zagaros, CPNP
Children's Hospitals and Clinics of Minnesota
Not accepting new patients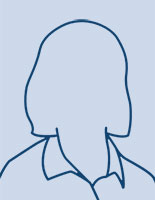 Ms. Zagaros is a certified pediatric nurse practitioner.
Educational Institutions
Graduate of St. Catherine University, St. Paul, with a master's degree in pediatric nursing
Current Licenses and Certifications
Certified Pediatric Nurse Practitioner
Please check with your insurance carrier for coverage details, including whether or not this provider and specific services are in-network or out-of-network, deductible amounts and co-pays.
Locations
Ridgeview Neonatal Care Unit
952-442-2191 x5380
Ridgeview Medical Center
500 S. Maple Street
Waconia, MN 55387
Hospital Affiliations
You'll need to sign in to use this feature.