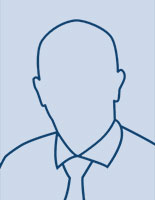 Dr. Haley provides radiation oncology services.
Educational Institutions
Graduate of the Osteopathic Medical Center, Des Moines University, Iowa
Internships
Internship at the Illinois Masonic Medical Center, Chicago
Residencies
Residency in Radiation Oncology at Henry Ford Hospital, Detroit, Michigan
Please check with your insurance carrier for coverage details, including whether or not this provider and specific services are in-network or out-of-network, deductible amounts and co-pays.
Locations
Ridgeview Medical Center
952-442-2191
500 S. Maple Streeet
Waconia, MN 55387
Hospital Affiliations
You'll need to sign in to use this feature.