Erving W. London, CNP
Medical Advanced Pain Specialists (MAPS)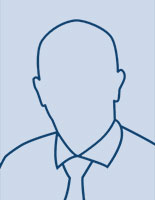 Mr. London has previous experience as a registered nurse, a research nurse and a critical care registered nurse.
He also sees patients at MAPS locations in Maple Grove, Fridley, Edina and Shakopee.
Please check with your insurance carrier for coverage details, including whether or not this provider and specific services are in-network or out-of-network, deductible amounts and co-pays.
Locations
Medical Advanced Pain Specialists (MAPS)
763-537-6000
Ridgeview Chaska Medical Plaza
3000 Hundertmark Road
Suite 3
Chaska, MN 55318
Hospital Affiliations
You'll need to sign in to use this feature.