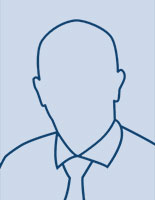 Dr. Orr is a neuroscientist and geriatric psychiatrist. His primary clinical interests are in early detection of dementia, differentiation from depression in the elderly and management of agitation.
Dr. Orr manages patients with dementia in both inpatient and outpatient settings. He is the founder and director of the Orr Memory and Geriatric Behavioral Clinic in Mendota Heights, as well as director of two acute inpatient geriatric behaviorial units. He also is consultant to various long-term care groups who provide assessment in assisted living and skilled nursing centers around the state.
He earned his PhD in Behavioral Neuroscience at the University of Pittsburgh and then his MD at the University of Minnesota School of Medicine. He completed his specialty training in psychiatry at Johns Hopkins School of Medicine and for more than 10 years was director of the Geriatric Psychiatry Fellowship Program at the University of Minnesota and VA Medical Center in Minneapolis. He continues as Assistant Professor of Psychiatry at the University of Minnesota School of Medicine. He is also board certified in Forensic Psychiatry and is Adjunct Professor of Psychiatry and Law at William Mitchell School of Law.
Dr. Orr is the medical director of the Ridgeview Geriatric Mental Health Unit. Appointments can be made by calling 651-528-8183.
Board-Certified Specialties
Geriatric Psychiatry
Psychiatry
Educational Institutions
Graduate of the University of Minnesota School of Medicine
Current Licenses and Certifications
Board certified in Psychiatry, Geriatric Psychiatry and Forensic Psychiatry
Internships
Internship in Internal Medicine at Francis Scott Key Medical Center, Baltimore, Maryland
Residencies
Residency in Psychiatry at Johns Hopkins Hospital, Baltimore
Please check with your insurance carrier for coverage details, including whether or not this provider and specific services are in-network or out-of-network, deductible amounts and co-pays.
Locations
Ridgeview Medical Center
952-442-2191
500 S. Maple Streeet
Waconia, MN 55387
Hospital Affiliations
You'll need to sign in to use this feature.