J. Karl Kemberling, MD
Urology Associates, Ltd.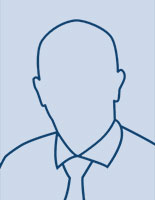 Dr. Kemberling is a member of Urology Associates.
He was named to the 2014 "Best Doctors" list by Minnesota Monthly magazine.
Additional Languages Spoken
Spanish
Educational Institutions
Graduate of Wright State University School of Medicine, Dayton, Ohio
Current Licenses and Certifications
Board certified in Urology
Residencies
Residency in Urology at the Medical University of Ohio, Toledo
Please check with your insurance carrier for coverage details, including whether or not this provider and specific services are in-network or out-of-network, deductible amounts and co-pays.
Locations
Urology Associates–Chanhassen
763-520-7700
Ridgeview Chanhassen Clinc
7909 Powers Boulevard
Chanhassen, MN 55317
Urology Associates–Waconia
763-520-7700
Ridgeview Professional Building
560 S. Maple Street
Suite 30
Waconia, MN 55387
Hospital Affiliations
You'll need to sign in to use this feature.