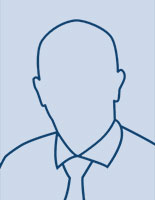 Mr. Fogal is a certified physician assistant with Twin Cities Orthopedics.
Additional Languages Spoken
Mandarin
Educational Institutions
Graduate of Des Moines University - Osteopathic Medical Center
Current Licenses and Certifications
Board certified Physician Assistant
Please check with your insurance carrier for coverage details, including whether or not this provider and specific services are in-network or out-of-network, deductible amounts and co-pays.
Locations
Twin Cities Orthopedics–Chaska
952-456-7400
Two Twelve Medical Center
111 Hundertmark Road
Suite 460
Chaska, MN 55318
Twin Cities Orthopedics–Waconia
952-442-2163
Ridgeview Professional Building
560 S. Maple Street
Suite 200
Waconia, MN 55387
Hospital Affiliations
You'll need to sign in to use this feature.