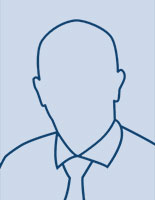 Mr. Gifford's special interests include ACL injury prevention and rehabilitation, and sport performance enhancements.
He has Division II experience with volleyball, basketball and football, with clinical athletic training experience in rehab, occupational health and high school settings.
Professional Interests
ACL injuury prevention and rehabilitation
Educational Institutions
Master's degree in sports leadership from Southwest Minnesota State University
Bachelor's degree in athletic training from South Dakota State University
Current Licenses and Certifications
Functional Movement Systems (FMS) Level 1 & 2 certified
Please check with your insurance carrier for coverage details, including whether or not this provider and specific services are in-network or out-of-network, deductible amounts and co-pays.
Locations
Ridgeview Rehab Specialties–Delano
952-442-7801
Ridgeview Delano Clinic
916 St. Peter Avenue
Delano, MN 55328
Hospital Affiliations
You'll need to sign in to use this feature.