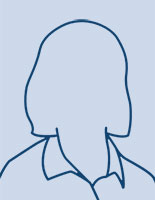 Ms. Blendermann has experience treating adults and athletes with acute and chronic medical conditions, including general orthopaedics, chronic pain and neurological deficits, in both clinic and aquatic settings. Her special interests include adult orthopaedics and postural restoration.
Professional Interests
Adult orthopaedics
Postural restoration
Educational Institutions
Doctorate in Physical Therapy from University of North Dakota
Please check with your insurance carrier for coverage details, including whether or not this provider and specific services are in-network or out-of-network, deductible amounts and co-pays.
Locations
Ridgeview Rehab Specialties–Chaska
952-556-2656
Two Twelve Medical Center
111 Hundertmark Road
Suite 400
Chaska, MN 55318
You'll need to sign in to use this feature.