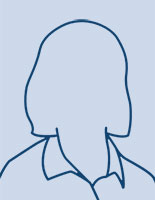 Ms. Rehnelt is an occupational therapist with extensive experience in neuro-rehabilitation. Her special interests include neuro-rehabilitation for hemiplegia, brain injury and progressive neurologic diseases, and pre-driving screening.
Educational Institutions
Bachelor of Science degree in occupational therapy at the University of St. Catherine
Current Licenses and Certifications
Certified Brain Injury Specialist
Please check with your insurance carrier for coverage details, including whether or not this provider and specific services are in-network or out-of-network, deductible amounts and co-pays.
Locations
Ridgeview Rehab Specialties–Waconia
952-442-7850
Ridgeview Professional Building
560 S. Maple Street
Suite 210
Waconia, MN 55387
Hospital Affiliations
You'll need to sign in to use this feature.