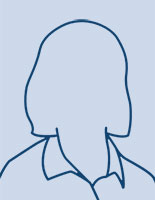 Ms. Hanson's special interests include sports performance enhancement, medically supervised weight loss, adolescent nutrition and emergency care. She has experience with Olympic athletes, including the National Swim Team and USA Swimming; Division I experience with ice hockey; and Division II experience with football, baseball, softball, track and field, and men's and women's basketball.
Professional Interests
Sports performance enhancement
Medically supervised weight loss
Adolescent nutrition
Educational Institutions
Master's degree in exercise science and human performance from Southern Connecticut State University
Bachelor's degree in health from Quinnipiac College
Bachelor's degree in athletic training from St. Cloud State University
Current Licenses and Certifications
Certified Athletic Trainer
Please check with your insurance carrier for coverage details, including whether or not this provider and specific services are in-network or out-of-network, deductible amounts and co-pays.
Locations
Ridgeview Rehab Specialties–Chaska
952-556-2656
Two Twelve Medical Center
111 Hundertmark Road
Suite 400
Chaska, MN 55318
Hospital Affiliations
You'll need to sign in to use this feature.