Benjamin Scherschligt, MD
Lakeview Clinic, Ltd.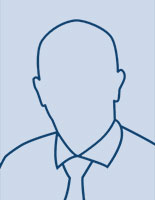 Dr. Scherschligt enjoys the wide spectrum of patients and problems encountered in primary care, with special interest in sports medicine, acute care, dermatology, cardiology and minor office procedures.
Personal Interests
Outdoors and Sports
Educational Institutions
Graduate of Loyola University Medical School, Chicago
Undergraduate degree from Valparaiso University, Indiana
Residencies
Residency in Family Medicine at the University of Wisconsin-Madison
Please check with your insurance carrier for coverage details, including whether or not this provider and specific services are in-network or out-of-network, deductible amounts and co-pays.
Locations
Lakeview Clinic–Waconia
952-442-4461
424 Highway 5 W.
Waconia, MN 55387
You'll need to sign in to use this feature.